scarve // vintage
Captain America t-shirt // Amazon
navy blue polka dot ruffle skirt // thrifted
black flats // Fred Meyer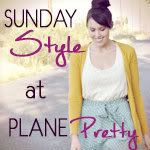 Oh my...where do I start? It's only Tuesday and already this week has been flying past!
Sunday was my church's Independence Day picnic at the park. Such a good time...fantastic time, actually. Time spent with my church family is so precious to me. And the weather was absolutely perfect for being outside! I wore my Captain America shirt again, only this time I dressed it up a bit with my polka dot ruffle skirt and a scarve. I think that worked nicely. Thanks Kellix for taking the pictures!
Monday was spent pulling weeds in the pasture with help from my bestie - thank you dear! The evening was spent making a trip to the emergency after hours vet clinic with the Bonnie dog. She ate some of the ant killer we had put outside, which had borax in it. Praise the Lord, we caught it in time and she's had so ill effects. Talk about a scary, prayer filled evening!
Today I have some more weeding to do. Here's hoping that that will all be finished by tonight! And at some point I have to ship an Etsy order, visit the library, and run my volunteer paperwork down to the church. VBS starts next week and I can't wait! And I'll also be able to assist in the children's nursery after this. I love babies:)
Question: What's happening to you this week? I want to know!
Hey girls, use referral code BONNN201 to get $40 off on your first eShakti purchase!